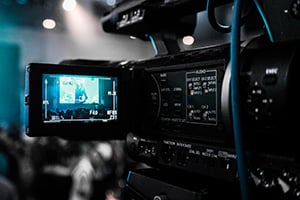 Virtual event technology has been around for years. It became increasingly popular in the late 2000's by offering a low-cost way to bring attendees together during the great recession. Today, virtual event technology serves a new purpose as the majority of the world continues to work remotely from home.
More and more organizations, small businesses, entertainers, sports teams, business coaches and associations have recognized the need to keep pushing their businesses forward. And virtual event platforms have paved the way to make it easier than ever to stream to a remote audience and monetize these events.
To help you start planning your virtual event, our team has compiled a list of the most important things to consider.
1. Identify Your Audience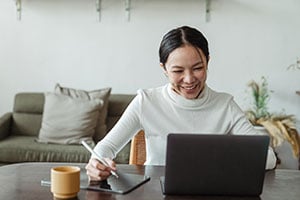 What are their reasons for attending and consuming your content? Are they tech savvy or will they need explicit instructions to register and attend? What are their expectations? Are they expected to be entertained, or are they planning to learn from the event? Understanding their purpose for attending will help you create an experience that ensures your attendees reach their goals.
While the energy and excitement of being there live at an in-person event is much different in a virtual environment, there are several advantages. If your attendees are anticipating a learning experience, offer a playback option to view the event again at a later date – they can't get that option from an in-person event. Or, if you are offering an entertainment experience, seek out a platform that allows attendees to view the event in the comfort of their living room on a smart TV. Regardless, make sure you highlight these amenities when promoting your event.
2. Determine Your Use Case
Now, what is your purpose for the event you are hosting? Here are some use case examples: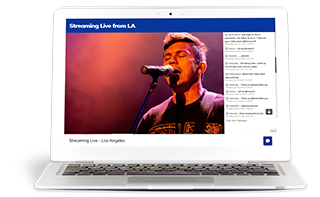 Events that are a product – sell attendance or membership

Events that build brand awareness or launch a product

Events that provide education – various sessions

Internal events – employee training, internal communication, town halls
Consider your goals for the event. You might be selling a product or maybe your event is the product you are selling, like a music festival or a sporting event. Either way, you can reduce the friction in the buying process by integrating payment options where it's most relevant.
Maybe your event is used to connect with an audience and grow a brand. Virtual events are vital to keeping an audience engaged, even more so now with the decrease in travel. Consider a virtual event platform that offers customized event branding and quantifiable value to sponsors.
Additionally, the virtual option has helped organizers extend their reach by selling more tickets. They are no longer limited by the venue capacity. Plus, they can now capture more of the international audience, a previous challenge with in-person events.
3. Examine Different Virtual Formats
Until 2020, most organizers were largely unfamiliar with virtual events and their capabilities. However, the events world has evolved. Organizers are navigating between the different options for their events: live (in-person), virtual or hybrid.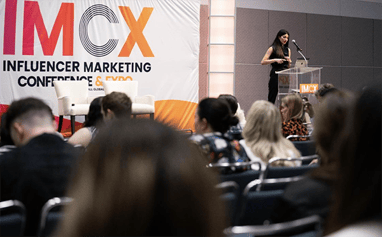 Hybrid events are fast becoming the preferred choice for events moving forward due to their potential to grow event reach. Just to be clear, hybrid events combine a live, in-person event with a virtual or online component. They offer the best of both worlds, as they just require adding a camera crew to the existing event. The benefit? They allow attendees to choose between the physical and virtual event destinations.
Perhaps one of the biggest shifts in the event planning mindset is considering the format for the virtual component of the event. Will a speaker engage on screen with the audience throughout? How will the audience engage during the event? Do you want online attendees to be able to explore different content on their own? These are all important things to consider as they will affect attendee engagement. Here's the rundown of the basic format options:
Live Streaming: a live video broadcast of the event as it takes place. They provide exclusive access to content as the event unfolds. Consider how you want to deliver this experience, broadcasting from a studio (moderator in a news room setting) or live from a location, or are speakers at home?
Webinars: a format where remote attendees tune in to listen. They are typically single sessions that can be broadcast live or on-demand. Make them engaging by allowing time for attendees to ask the speaker questions.
Panels and Forums: a format that involves multiple speakers who gather to discuss a topic. Consider how you want them displayed on screen. Make sure the technology highlights the speaker when they are talking. Allow attendees to interact with panelists through asking questions or participating in surveys.
Breakout and Networking Sessions: a format that segments groups for more targeted discussions and networking opportunities. Sessions can be live or pre-recorded and listed in a playlist for attendees to explore at their convenience.
Recommended Read: Virtual Event Formats – A comprehensive summary of the virtual event formats and how they match up with goals and objectives for different types of virtual and hybrid events.
4. Select Your Speakers or Virtual Host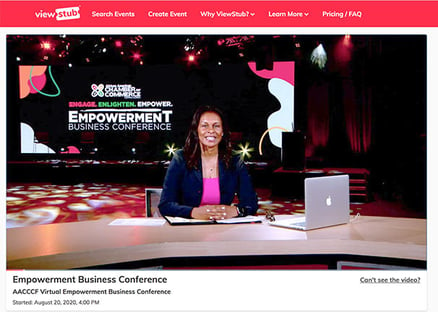 Who will be the face of the event? Regardless of the event type, someone will need to address the audience, transition into your different sessions and keep the event on track. You can consider hiring a professional speaker, or seek out the right person in-house. Whichever the case, your event host should be comfortable speaking in front of an audience as well as maintaining control of the agenda and timeline.
Speakers who are new to virtual events will benefit from a rehearsal. They should know what to expect and how to anticipate common errors, like reminding speakers to turn off mute to speak. A great host will also keep your audience engaged during unexpected interruptions.
5. Choose A Virtual Hosting Platform
Now that you have defined your goals, your attendees' goals and desired format to achieve them. You should have a complete list of your "must haves" and "deal breakers" to help you make the right choice.
Beyond the format for the event, there may be specific capabilities you will need to meet your goals. Here are a few:
Monetizing the Event Seek out a provider that offers an integrated ticketing or registration solution. Another aspect to consider is a pay-per-view or on-demand options. Some organizers have created new revenue streams by offering access to key sessions for on-demand playback for attendees and their website visitors.
While we're talking about money, review the terms of payment. Some providers will take up to 30 days to release event earnings. Don't be taken by surprise.
Event Branding Get samples of event customization. Go beyond "putting your logo here". Look for technology that allows you to customize banners, change the button colors and headline titles to match your brand. Consider a solution that offers white label video streaming. Branding capabilities can make the difference between a generic event and a cohesive brand experience.
Content Delivery Consider the total package from the user perspective. Your provider should have a way to organize your content and sessions in an easy to navigate format. Some deliver a playlist that users can sort and find the desired content.
Can you host the content on your own website? For most organizers, keeping visitors on their own website is important. Ask if your provider will allow you to host your event on your site, versus navigating to their site for viewing the event.
Hybrid Transition The virtual component for a hybrid event should be seamless. Providers that are experienced with hybrids will make this transition easy for the organizer. Whether your content will be live, on-demand or both, your provider should offer ideas to help you translate your agenda for your virtual audience.
Choose a virtual platform that can offer both in-person and virtual ticketing and registration. A single solution streamlines the purchase process and ensures higher conversions. It also makes it much easier to manage from an organizer stand point.
For organizers, virtual events are now a key digital strategy for their organizations. While many are new to this technology, they are quickly finding new ways to engage their audience, build their brand and create new revenue streams.